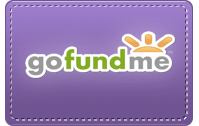 When my grandmother died in January 2016 at the age of 102, it solidified my feelings about string theory. Rather, it strengthened how I felt about my interpretation of string theory. I felt like one of the atomic cords that used to reach from my body to hers had become slack. No longer was I connected to her.
When my mother died unexpectedly in March 2016 at the age of 62, I did not feel a slack string. I did not feel like something outside of myself was no longer reachable. Instead, I felt as though trillions of pieces of myself no longer existed. I wasn't necessarily missing a piece of my heart, nor a part of my mind, or even a single cell in my big toe - it was as though I was missing a piece of everything. That within each cell in my body, in each molecule making up those cells, and in each atom making up those molecules, a little bit had extinguished when the light faded behind her hazel eyes.
My atoms no longer were able to share their electrons with her atoms. And her atoms were no longer able to share their electrons with mine.
I never thought, 'this isn't happening, she's going to be fine, she's going to make it.' They say that you go through denial, but I never denied that this was happening - to her, to me, to us. Yet to this day I still think of how unreal it is.
How unreal it is that I lost my mother when I was 30 years old not to the leukemia she was in remission from, and not to the weird dizziness she was seeing a neurologist for, but instead to a sneak attack by her own heart.
Mom and I being ourselves [2009]
There are days that I see her smile and try desperately to remember her laugh, but then there are days that I think about how she will never hold my children, how she will never laugh at one of my stories, and no matter what I do, nothing will make her smile again.
Unlike many other nights where it took hours for me to get to sleep, on that night I had fallen asleep early. The day had treated me like the days before: I wasn't happy with my job, but it was a steady paycheck, and the benefits as well as the people I worked with directly were good enough to keep me around - which meant that by the time I got home I just wanted to curl up in bed, watch Netflix, and try to relax to stave off the looming depression.
She worked for NASA/JPL, how cool is that?! [2015]
It was Thursday, and at 10:50 I became blearily cognizant of my mobile phone vibrating next to my head. I looked at who was calling: my mom's roommate. I was too tired to deal with anything, so I silenced the vibrations of the call. But it kept going off. I ignored it, put my phone under my blanket so that the sound of the vibrations would be hushed, but the sounds pushed through the layers of cotton. I picked up the phone, this time it was my friend from high school who also happened to be staying with my mom.
Along with other hormones, the sudden dumping of epinephrine and norepinephrine into the human body results in what is commonly referred to as the 'fight-or-flight' response, and less commonly referred to as the 'tend-and-befriend' response. I found out a long time ago that I am not the variety of person who runs from someone who needs help. I was a Junior Lifeguard, then grew up to be an adult Lifeguard for a private company, and then there was that one time I saved a kid choking on an after dinner mint in the parking lot of a Mexican restaurant.
On our way to my surprise bridal shower [2014]
When people say it's like a nightmare to get 'that call,' you should believe them. Literally one second before that call, life was hunky dory, A-O.K. (for the most part). And then you're in a waking nightmare; completely lucid yet completely out of control.
'Your mom fell, the paramedics are here, she isn't breathing and she doesn't have a pulse.'
In a blur, I was up and getting clothes on so that I could head over to mom's place. She lived less than three miles away from the apartment I shared with Luca, our dog, and our cat. Luca had just started with a CPA firm in Anaheim, he was working late nights as this was the busy season, but he happened to come home right when I pulled my sweater on. I explained the situation to Luca as I headed toward the door: mom is unresponsive, the paramedics are at her house, we are going there now.
The paramedics are here, she isn't breathing and she doesn't have a pulse, she isn't breathing and she doesn't have a pulse, isn't breathing doesn't have a pulse, isn't breathing, no pulse, not breathing, no pulse.
In the course of exactly two months, I lost my grandmother and my mother - all of the matriarchs in my branch of the family gone in a matter of 60 days.
I miss you. I can't find you. I don't know where to start looking, I don't know what to do. Every cell in my body is searching for every cell in yours.
[feel like helping out a sister in a bind? check out my GoFundMe page, share it with friends and family - I could really use all the help the world can offer. I know I'm just one person, and you probably don't know me, but you could have a huge impact on my life that I would be forever grateful for]
keywords: death, dying, coping mechanism, coping, grief, donate, charity, charitable, string theory, philanthropy, understanding death, losing a parent, losing your mother, lost my mother, mother is dead, too young, only the good die young, love, peace, memorial, housing, student loans, student debt, we need help, #death #dying #coping #mechanism #donate #charity #philanthropy #house #costa #mesa #love #loss #dealing #pain #string #theory #student #help #family #matriarch #psychology #science #cardiac #arrest #heartattack #heart #attack #love #family #heartache #heartbreak #dealingwithloss #dealingwithpain #copingwithloss #losing #mother #mom #mamma #parent #goodbye #physics #gofundme #crowdsource #crowd #crowdfunding #funding #helpme #please #crowdsourcing #sourcing #source #dollars #charitable #local #orangecounty #orange #county #california #cali #usa #american #citizen #CALIFORNIAGIRL #CELEBRITY #PLEASE #HELP #DONATE #CHARITY #LOVE #GIVING #THANKFUL #FUND #LIFE #MORTGAGE #ASSISTANCE #MIDDLECLASS #MIDDLE #CLASS #ASU #ASUALUMNI #CSUF #CSUF ALUMNI #ALUMNI #CA #CALIFORNIA#love #caring #compassion #firsttimehomebuyer #buyingahome #pleasehelop #help #helpus#grateful #gratitude #loss #grieving #death #dying #parent #mom #mamma #mommy #mamma #worldwide #europe #asia #germany #france #aiuto #halp #blake #lively #Hollywood #gala #philanthropy #charity #charitableworks #church #hobby #society #cardiacarrest #vfib #ellen #ellendegeneres #oprah #oprahwinfrey #pleasehelp #please #oc #theoc #studentdebt #student #loans #debt #middleclass #workingclass #working #kate #katy #katherin #blake #blakelively #helpplease #someone #anyone